Why You Should Hire A Limo Service For Prom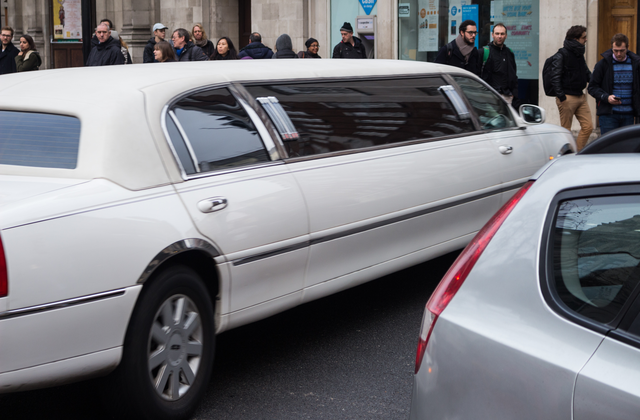 While it may appear to be just simply a luxurious accessory to complete a high school graduate night, a limousine provides much more than that. Parents – high schoolers, even – may not realize why a limousine service can serve as an important companion for such a special occasion. This is why Prestige Limousine has listed below why you should consider hiring one for Prom.
CONVENIENCE 
With all the planning that goes into your child's special night, hiring a limo service can be one of the easiest and least stressful tasks to perform. You as the parent will be harried with work when planning for your child's special night. You'll have to worry about what clothing your child will need, plan for a meetup point with other parents and kids if they decide to go in a group, as well as taking all the necessary pictures. Hiring a limo service can ease your workload as you won't have to worry about driving to and from the prom venue as you can request the chauffeur to return them home when needed. Plus, if you are planning to have your children go in groups, hiring a limo service could probably be the least expensive commodity to buy as other parents are willing to chip in.
IMPECCABLE SERVICE
Most limo services include drivers who have worked in the business for years and are familiar with the local area. Rest assured, because of this, transport to the desired destination will be no trouble whatsoever. This will be especially useful when the prom is located somewhere other than the high school. Also, depending on how long you extend the limo service, your child's night doesn't have to end at prom. Because of the driver's knowledge of the local area, if after-prom your children decide they don't want to end the festivities there, they can choose to go to another venue to fulfill their romantic evening or attend an after-party. On top of that, with Prestige Limo services, it is guaranteed that they will return home safely.
APPRECIATION
Last but not least, hiring a limo service can be the cherry on top to show how much you appreciate your child's hard work. Besides the commencement ceremony, prom marks the ending of a milestone your child has accomplished. Completing high school shows that your child had gone through strenuous, tedious studying and work just to achieve their degree. Their work should be awarded only with the absolute best service to accompany them.
PRESTIGE LIMOUSINES IS THE BEST SOUTH FLORIDA LIMO SERVICE
If you happen to live in the Broward, Palm Beach, or Dade county area consider hiring Prestige Limousine to be the service for your child's prom night. Prestige Limousine has quite a few options to choose from when it comes to service and what vehicle your child would appreciate as their ride. On top of that, Prestige Limousine has drivers who have been in the business for many years and are well-experienced chauffeurs. If you'd like to contact us, give us a call at 561-451-2100 or visit our contact page.