Our commitment to your complete satisfaction knows no boundaries.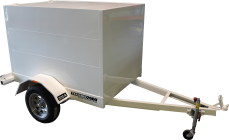 Luggage Trailer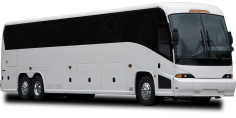 Motor Coach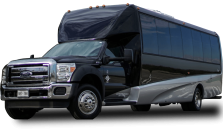 Mini Coach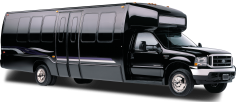 Mini Bus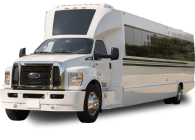 Party Bus

Van

Stretch Limousine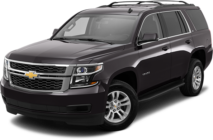 Chevy Tahoe Hybrid SUV
"We have been using Prestige Limousines for personal and business transportation for 25 years. Prestige Limousines has always provided stellar service in excellent vehicles with professional chauffeurs. We have referred ALL of our friends, family and business contacts to Prestige as well. How many business relationships last 25 years?"
- Craig Zinn Automotive Group President & CEO
"My family has grown up using Prestige Limousines for airport transfers, sea port transfers, nights out, concerts and sporting events. Prestige Limousines has done all of our weddings an has seen us through every prom, every graduation, every homecoming, every baby birth and even through a few amazing New Years' Eves!"
- Charles Pero Pero Family Farms
"There really is no comparison between Prestige Limousines and all other limousine services in South Florida. Ray knows what we need and he gets it done like he is part of our organization. We never have any problems and we know that our clients and associates appreciate flawless service when they are in South Florida."
- Patrice J Barocchi Affiliate Manager Worldwide Global Services
"For over 20 years, I wouldn't think to call anyone else for ground transportation. Prestige Limousines is the best car service in South Florida."
- Anita Detert Boca Raton
Prestige Limousines of Boca Raton, FL is the most reliable and reasonable limousine service I have ever used.
I can call them on a whim and they will always get me a car to take my wife and I just about anywhere.
We live in Mizner Country Club in Delray Beach, FL about a mile outside of Boca Raton and only use Prestige Limousines for all our needs.
Sincerely,
- Gino & Fran Maiale
I have been a client of Prestige Limousines, Inc. for more than ten years. Since the first trip with Prestige, they have always shown me excellent service. I travel internationally at least twice a month, usually out of Miami International Airport, and Prestige is always on point with exemplary
service.
Although I live in West Boca Raton, I know that residents of the City of Boca Raton would be very happy to be able to call Prestige Limousines their preferred limousine service. Prestige is not your usual ground transportation company. It is owned and managed by the Garcia family, who treat each passenger like a family member.
As they grow, clients grow with them and benefit along the way. I remember when Prestige Limousines was one limousine and one Town Car. As their business expands, they have the means to offer more services in the best quality vehicles in a more diverse fleet. I appreciate the non-smoking vehicles that they send me and I like that they always know who I am and ask me how I'm doing. I'm not just a name in their list of clients. You don't find that level of service in most companies.
Please take the time to acknowledge this fine company and be proud to add them to Boca Raton's roster of
transportation companies.
Thank you,
- Ron Bucher Director of Sales, Latin America Lasermax Roll Systems
As you are aware, my Law Firm, family, and I have been clients of Prestige Limousine (Prestige) for the past five plus years. During that time period I have found Prestige to be absolutely dependable, timely and consistently outstanding in the service provided. Sadly, I cannot make that statement as to other limousine services I have used or experienced in the past.
As a commercial litigator, I often find my travel plans or arrangements modified or changed at the last moment. On each and every such occasion, Prestige has been ready, willing and able to accommodate the changes. I find that cooperation to be invaluable when making business related travel plans.
In addition, Prestige and its employees have been consistently professional, polite, and courteous. As such, I wholeheartedly and without reservation endorse Prestige's application for City of Boca Raton Certificate of Public Convenience and Necessity. Prestige is a credit to the Boca Raton business community.
Very truly yours,
- Scott E. Simowitz