Corporate Travel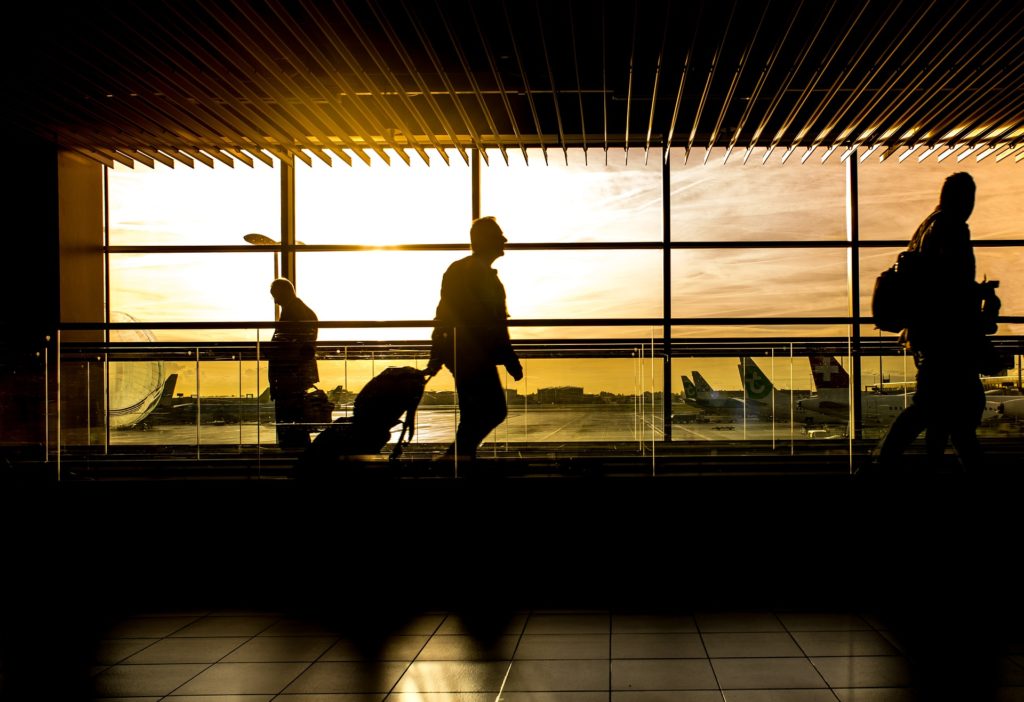 Throughout the year, the time will come where you'll have to travel for work. They may seem like they throw you out of your rhythm at the office, but they're detrimental to the growth of your company. Corporate travel typically involves meeting with clients to discuss new plans, or maybe full-scale company meetings. Whatever the reason, you're going to travel in luxury wherever you end up going and however long you need to. You book your business or first class flight ticket, along with your suite in one of the top hotels within whatever city you're traveling to. You'll even go so far as to book your dinner plans, but you seemingly forget about one of the key parts of traveling: transportation. Sure, you could rent a car or utilize the services of a ridesharing app, but that simply just isn't the way to travel. You'll find time and time again that the best way to maximize comfort on your business trip is with a luxury transportation service.

If you're traveling to South Florida for business and need to the best corporate car service, then look no further than Prestige Limousines. Since 1988 we have been the go-to corporate transportation solution for businesspeople around the world. Our corporate car services will go above and beyond for whatever event you may be attending. When you travel, make sure you travel Prestige.

Get Where You Need To Go In Style

When you travel to South Florida for business, there's plenty of options for getting around. You could get a taxi, or maybe even use a ridesharing app. Neither of these makes a statement, though. That said, our corporate car service is in a class of its own. They certainly don't take care of you throughout your stay. Wherever you go and whatever you do, make a statement with Prestige Limousines. You'll arrive in style to your client meeting as one of our master chauffeurs helps you out of your limousine. While you're in your meeting, your chauffeur will wait for you until you've finished everything up. They'll then take you back to your hotel, or wherever else you'd like to visit. Our chauffeurs provide our clients with a wealth of knowledge regarding everything there is to know about South Florida. They'll direct you to the best clubs, restaurants, and anything else you may need to know. They'll happily transport you wherever you want or need to go on a moments notice.

Prestige Limousines understands how detrimental it is for you to reach your destination on time. It would be a terrible shame for you to travel all the way here for a meeting, only for you to be late because of a transportation issue due to traffic or poor planning. When you ride with us, you never have to worry about showing up late anywhere. We plan all of our corporate travel transports well in advance of your arrival. We'll monitor your flight information along with traffic patterns on any given day. This allows us to map out the best possible route for you to arrive at your destination with plenty of time to spare.

Plenty Of Options Available

We ensure you that no matter what date or time you may be traveling into South Florida, our corporate car service is readily available 24/7 365 days a year. We're also able to accommodate larger groups coming here on business. Our full-size stretch limousines, SUVs, and vans are ideal for groups up to 14 people. These make them fantastic options for teams that need to travel together, or if you're meeting with a client's entire team and require everyone to travel together to another location. If you're having a large scale meeting with everyone within your company, chances are you need to find a way to make sure they get around safely and in an orderly fashion. Our busses are able to move large numbers of people at a time. Whatever corporate transportation option you need, Prestige Limousines is able to handle it.

Corporate Travel Made Luxurious
From the minute you book your reservation till the minute you fly back home, we ensure that Prestige Limousines will take care of you. We guarantee that you'll love every minute while traveling with us. We offer our services throughout Palm Beach, Broward, and Miami-Dade counties.  If you have an upcoming need for corporate travel services from Prestige Limousines, simply call us at +1 (561) 451-4100 or visit our Contact page.