About Prestige Limousines

Established in 1988 in beautiful Boca Raton, Florida, Prestige Limousines has been a leader in South Florida luxury chauffeured ground transportation. We set the bar so high that our clients and customers would never think to try another company. All of our work is referral-based and we have not advertised in over a decade.
Prestige doesn't need to boast national awards or industry achievements, we have real-life key performance indicators that speak to our level of service:
Our chauffeurs have been with us over a decade.
Most of our clients have been with us since 1988.
We don't just follow the rules, we help create them. We co-chair the Vehicle-For-Hire Advisory Committee for Palm Beach County Consumer Affairs.
We are heavily involved in our community, always working to make Boca Raton a fabulous place to live and visit.
Prestige Limousines has a stellar affiliate network serving cities and clients worldwide. Your clients receive the same high-level of service they would expect from you. We represent you with no solicitation, guaranteed.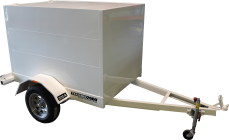 Luggage Trailer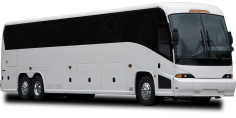 Motor Coach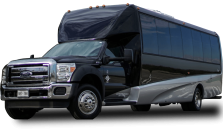 Mini Coach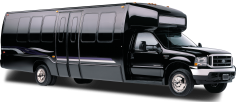 Mini Bus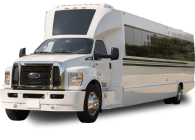 Party Bus

Van

Stretch Limousine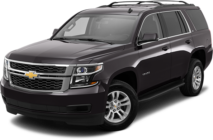 Chevy Tahoe Hybrid SUV
Singe 1988, Prestige Limousines has been a leader in providing ground transportation in South Florida.
Over the past 25 years, Ray Garcia, the president and CEO of Prestige Limousines has offered the best in luxury limousines and car services to private customers,small businesses and major corporations from Palm Beach to Dade County, with a diverse fleet of limousines, town cars and classic cars that are second to none in the southeastern United States.
In the 1970's, Ray Garcia grew up in Bayside, Queens learning the taxi and limousine business from his parents, who owned medallion cabs in New York City. New Yorkers expect the best and can be very demanding, but that experience as the youngest transportation captain in the five boroughs has made Ray Garcia and Prestige Limousines the premier luxury transportation authority in South Florida.
Prestige takes pride in their ability to deliver quality vehicles and superior customer services locally and world wide. Our staff is committed to ensuring that our client's experience meets the highest level of professionalism and comfort.